The 28-year-old co-founder of the Secretlab gaming chair firm has splashed out $51 million in just a week on two luxury properties – a good class bungalow in Caldecott Hill and a penthouse near the Botanic Gardens.
Mr Ian Ang, who is the chief executive of the ergonomic chair retailer, was granted an option to purchase the $36 million bungalow in Olive Road on June 14 by Mr Danny Yong Ming Chong, according to documents seen by The Straits Times.
Mr Yong is the founding partner and chief executive of Singapore investment manager Dymon Asia Capital, which manages about US$5 billion (S$6.7 billion).
He had a net worth of $590 million, according to Forbes' 50 Richest Singaporeans in 2019.
The option was exercised by Mr Ang on June 24.
Mr Ang, the youngest ever winner of the EY Entrepreneur of the Year title, and Mr Yong have both declined to comment.
The $36 million price tag translates to $1,537 per square foot (psf) based on the 23,424 sq ft site – exceeding the last transacted price of $744 psf or about $20 million for a bungalow in Andrew Road last November.
"This is a record psf price for the Caldecott Hill good class bungalow (GCB) area," said Mr Samuel Eyo, managing director of Lighthouse Property Consultants.
"With this transaction, it will raise the psf price for GCBs in this area by at least 10 per cent.
"The (bungalow) is on high ground and offers unblocked views of the Singapore Polo Club and greenery in the Mount Pleasant area."
The caveat for the second freehold property, a 7,007 sq ft, five-bedroom triplex penthouse at Leedon Residence off Farrer Road, was lodged for $15 million on Monday (June 28).
The 381-unit project developed by GuocoLand has 12 penthouses ranging from 5,694 to 7,718 sq ft, 24 five-bedroom apartments of 4,704 sq ft on other levels and six duplex garden homes ranging from 6,566 to 8,051 sq ft.
Mr Stephen Ho, vice-president of residential at CBRE, represented Mr Ang in both transactions. He told The Straits Times on Wednesday that the purchases were made after a two-year search and "careful consideration".
"The main draw of the GCB is the land size and the unblocked view of the greenery and skyline, as well as the serenity and privacy the locale provides," he said.
Mr Ang plans to live at the Leedon Residence penthouse while the bungalow is being torn down and rebuilt, Mr Ho added, noting: "The penthouse is also an investment property. Its views and privacy are plus points."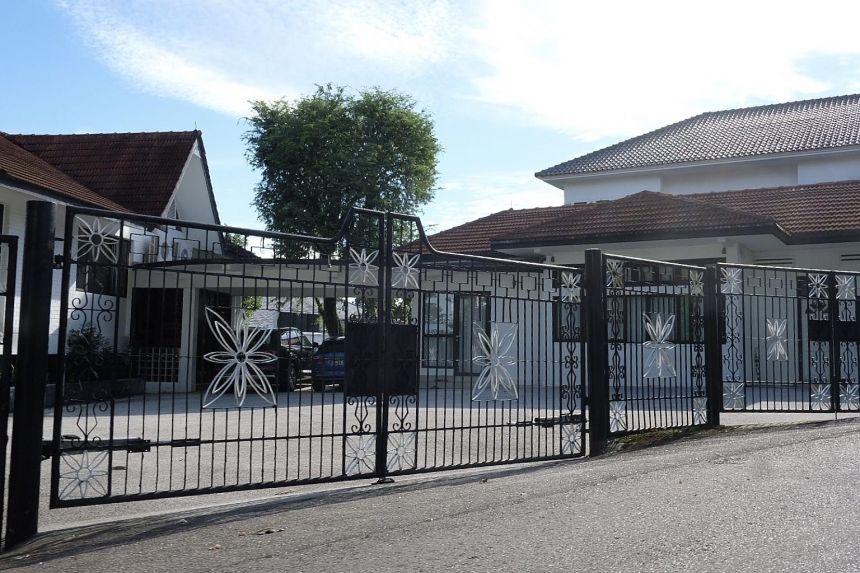 Mr Ang and business partner Alaric Choo, 32, founded Secretlab in 2015. The company now employs about 200 staff making about one million chairs a year that are sold to 60 or so countries.
Last year was a banner one for the company thanks to work-from-home arrangements generating new demand from non-gamers.
The firm deals directly with consumers, with operations almost entirely online. It sold its millionth chair last year and has grown 30-fold from three years ago.