Envelope Control Guidelines
From 11 May 2015, landed housing shall follow the envelope control guidelines. The guidelines define an allowable building envelope based on storey height and building setbacks. The development shall not exceed the permissible building envelope as illustrated in figure above.
For existing landed housing approved under previous conventional landed housing guidelines, new Additions and Alterations works shall comply with the permissible building envelope in the Envelope Control guidelines.
Where the existing building already exceeds the permissible building envelope, the new Additions and Alterations shall not further increase the building bulk. URA will assess such applications on the merits of the proposal.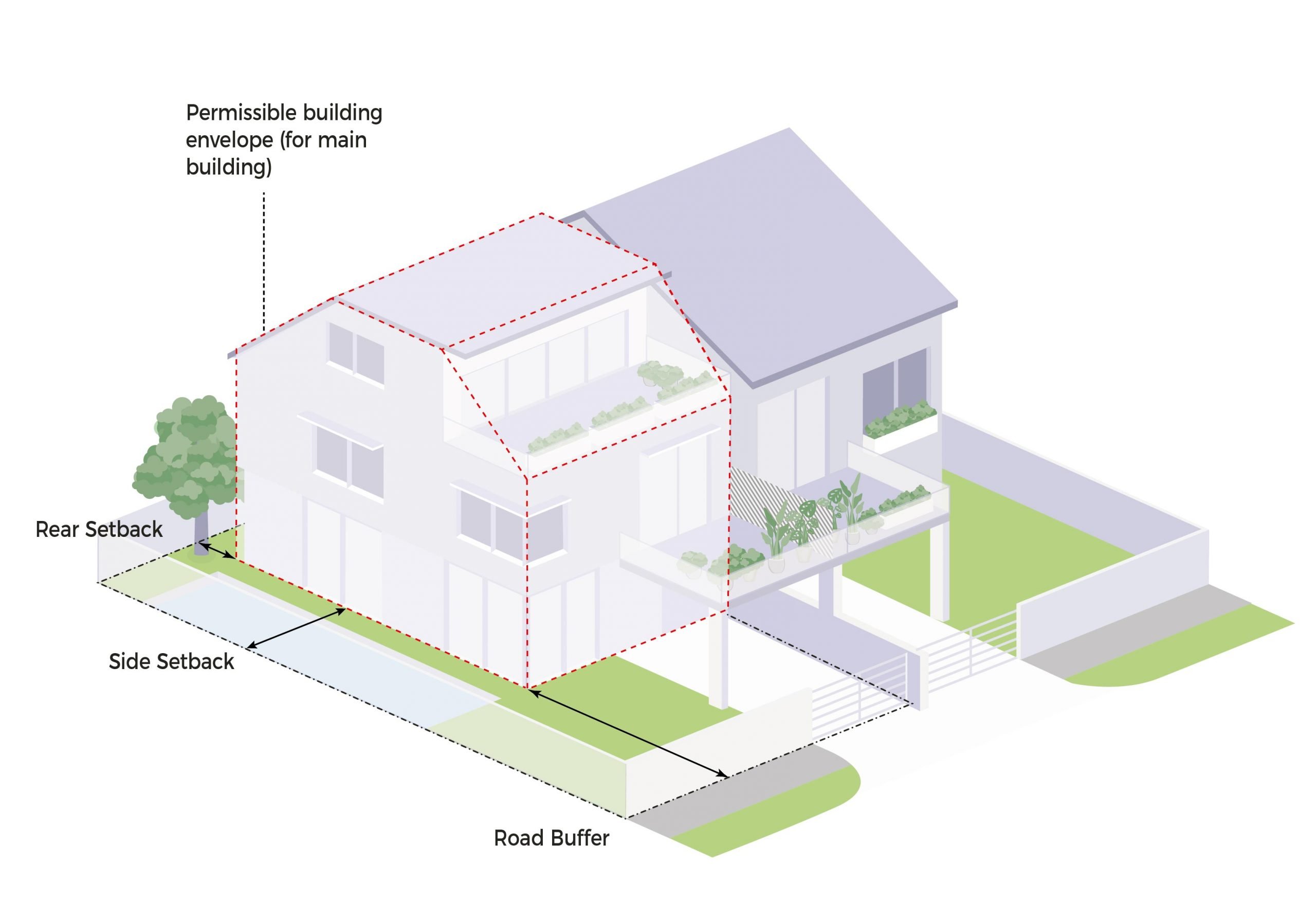 source:
https://www.ura.gov.sg/Corporate/Guidelines/Development-Control/Residential/Semi-Detached-Houses/EC